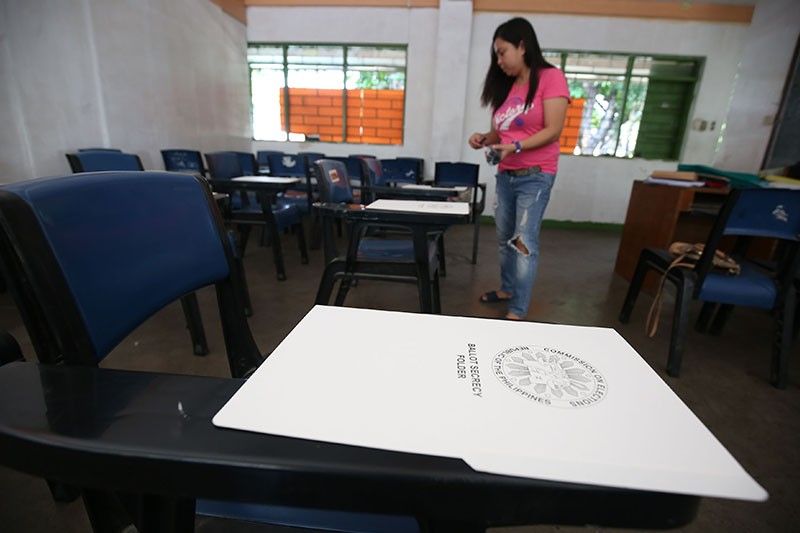 The May 13 mid-term elections scored a huge victory for the Duterte administration. All 12 open slots for senator have been filled by administration candidates, perhaps meaning that the Duterte administration now has control of what was once seen as an independent Senate. For those who campaigned vigorously to try and prevent this, this is the worst case scenario. Doomsday prophets are now saying that the government is now free to pursue policies that have been unpopular, with virtually no opposition left. From the pushing forward of the unpopular Federalism option, which will necessitate a modification of the current constitution, to a possible implementation/expansion of martial law, many are seeing the victory as a strengthening of policies which will weaken democratic processes and remove safeguards against authoritarian rule.
Some have already dismissed the election as just another day in the political game constantly operating in the country. Others have claimed that, "they're all the same anyway, so what's the difference?" It is a sad state of affairs that some have come to the conclusion, rightly or wrongly, that all politics has become is a game of getting to, and then holding on to, power for personal agendas. Unfortunately, however, this is often true. There have been too many stories of kickbacks and bribery in almost every level of government for anyone to naively claim to be fighting "for principle" alone. Duterte himself has talked of giving money in exchange for votes as status quo. He isn't wrong.
The opposition fielded a set of candidates that had excellent credentials, some with great track records, others holding great promise. They were clean, intelligent, and seemed to be the right choice for potential senators for the country. They lost. They lost to traditional politicians, some convicted plunderers, others with pending criminal cases with no real platform for the country other than the standard platitudes and empathy-filled speeches and dance numbers. The superior set lost to the traditional and familiar. The opposition became, in a sense, "New Coke." Like New Coke, they had similar problems in messaging.
What happened? Is the electorate, as some have been so quick to judge, just dumb? Did they choose these people because they were ignorant of who these people were? It isn't as simple as that.
According to the (now proven to be accurate) Pulse Asia survey, specifically the April survey, only 14 of the 62 candidates for senator had a chance to be voted, because they were the only ones who were recognized by the participants of the survey. Out of those 14, only Bam Aquino would have a statistical chance of being voted. Even Cynthia Villar, who was at the top of the survey, only had a 51.7% chance of being voted in by those who recognized her. What the survey showed was that Filipinos vote mostly on recognition, and of course, the re-electionist senators would be immediately recognizable. Next to them would be people who've had plenty of media coverage, hence Imee Marcos, Bong Revilla, Bong Go, and Bato de la Rosa would also be very recognizable.
How was the campaign done by the winning candidates? By relying on a tried and tested formula of sample ballots (which may or may not have had additional money attached to them), jingles and posters, and celebrity-filled campaign rallies. There was very little discussed about platform, principle, or even what they planned to do once elected. The point of the campaigns was to reinforce recognition and recall. It isn't proper campaigning, nor are they even asserting to be the right people for the job. All they did was promote recall. Why? Because that's how the lower-income sections of the population voted.
Anecdotes from Facebook are filled with people asking those who voted for the winning candidates why they did so and most of them said that they voted for the ones they recognized, and sometimes the funds and sample ballots helped them remember. An infographic on the current electorate showed that 94% belong to class "D" and "E" in terms of income. These are also the classes who commonly do not finish high school.
This explains why in almost every mock poll held in universities, the opposition stood out while in open polls, such as Pulse Asia, the opposite happened. This wasn't an indictment of a lack of education, but rather an indicator of how the winners were able to connect with the voters by using messages that were easier to understand and by simply insisting on being remembered. There is also the broader lack of understanding of how these positions actually work, with people confusing what a member of the legislature does with, say local officials. This creates this "government position" image; where people who are in position have power to do things, but for a lot of people, they aren't sure what these people actually can (and can't) do.
Poverty, and its ancillary problems, have led to a position where the majority of the electorate isn't being given the right information to make the right decision. This isn't just about campaigning. This is also about how the media covers these candidates and how their messages are being received. It is also how social media, which is accessible throughout the socio-economic spectrum, has been used effectively to "seal in" people to see only what they want to see, a phenomenon called the "echo chamber."
The failure of the opposition to capture votes points to a campaign that was designed to appeal only to 6% of the electorate, disregarding the success that traditional campaigning, coupled with social media pressure, has done for Duterte's run. The success of the administration candidates still showcases how media spending and recall-building remain the best ways to get elected.
As for the implications of the election, whether the doomsday scenarios being played out will actually happen remain questionable, since the Duterte administration only has 3 years left to pass and implement these programs. However, if the opposition wants a chance to win in the coming elections, they need to reconsider their strategies. Playing to the "moral majority" in this case does not work. Imagined scenarios of a population that suddenly "wakes up" are unrealistic and lead to campaign decisions that are not successful.
The elections have served to be educational. The electorate remains malleable to simple recall techniques. The opposition has to move beyond its support base.
Are we doomed? No. But we need to reach out to each other, all of us, if we are to prevent this kind of manipulation from happening again.